We've all seen it. At concerts, museums, family events, sightseeing... nothing is more distracting than someone waving around a massive "Retina Display" on full brightness in the dark.
Soon after starting my journey in travel photography, it quickly became apparent to me - there is a cohort of people who really enjoy taking photos on their iPads. So, what gives?
I started to ask myself a few questions: Do people not have phones with an equal or better camera they could be using? Why not buy a standalone camera if you plan on taking this many photos? Maybe their eyesight is poor and lining things up on the large screen is easier for them? Maybe no one has told them that they look foolish running around snapping photos on the equivalent of digital lunch tray? There are some plausible answers here, but it doesn't negate the fact that doing so makes you look like a total schmuck.
After encountering this a few times early on in our trip, I decided to start hunting them out. Sometimes they fell right in my lap, other ones were more quick-draw scenarios. Trish silently signaling to me that we had a live one, me rushing to get the shot. In the day and age of the "Phablet", we had some close calls. Often times people seemed to be taking photos with an iPad, but it was really just their silly massive smartphones. The dead giveaway is, the iPads and tablets often have a floppy case or cover that is left to dangle in the wind.
I implore you, if you are one of these notorious "tablet photographers", reach out to me @zachroth. Help me understand your perspective. I want to see the world through your eyes. Until then, I'll be out there, looking for that bright glow upon your face.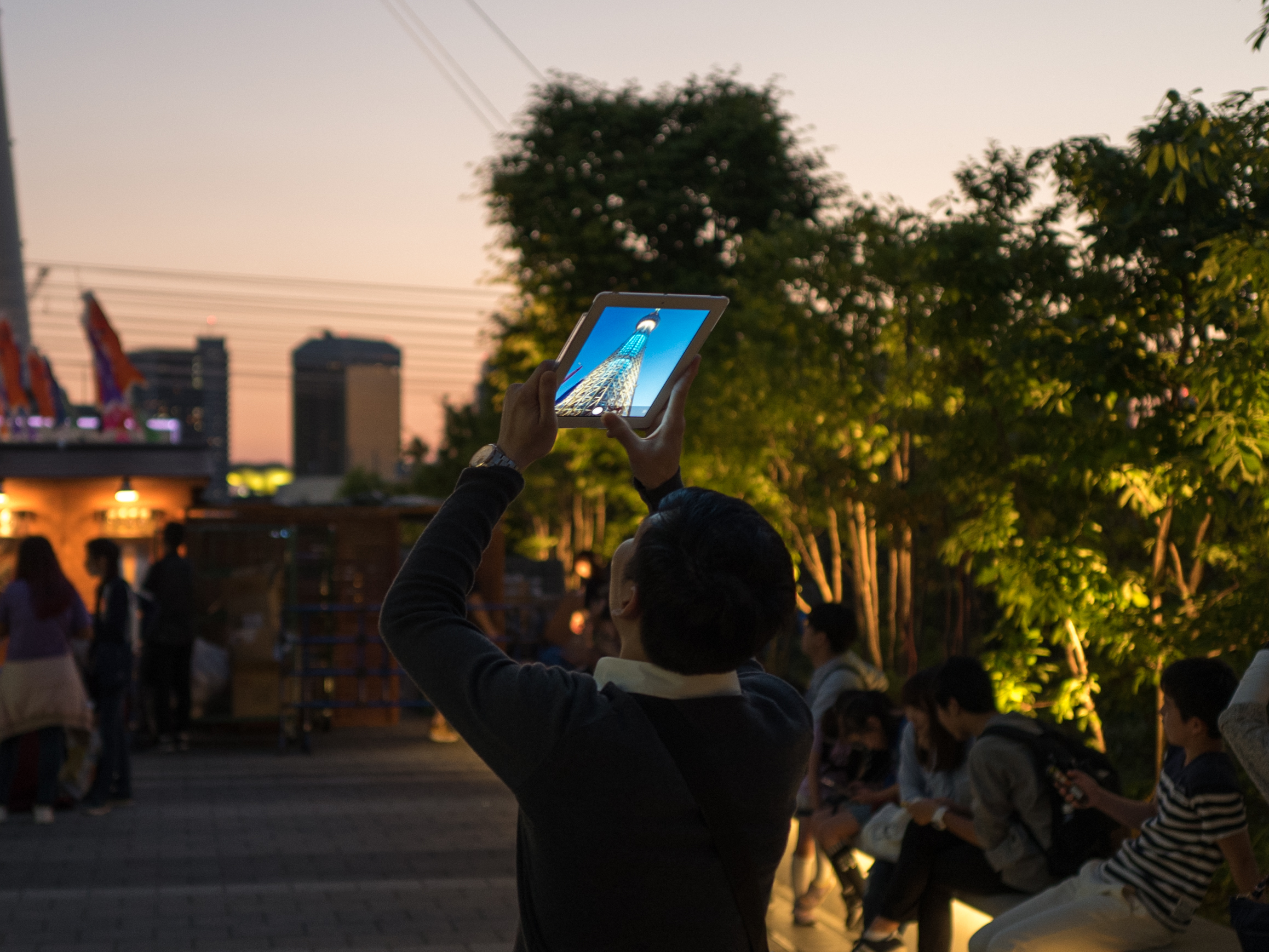 The Skytree proves to be fruitful. This guy is nailing it.
"If I zoom in just a bit more, I can see a monk!"
The DMZ has never looked this good.
Even the monks are doing it.
"I have no idea what I'm doing."
She can practically spot Kim Jong-Un's collection of basketball memorabilia.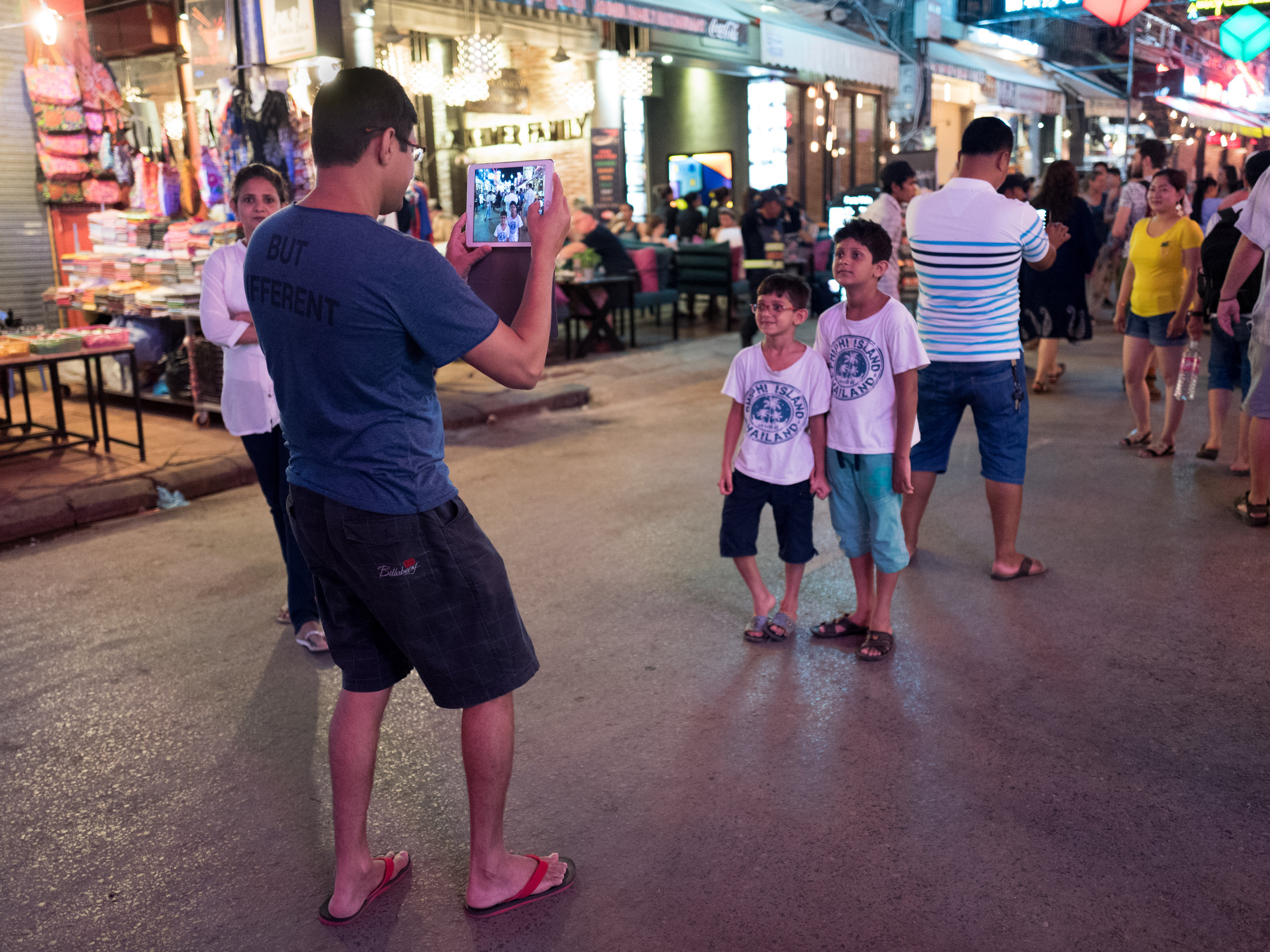 The woman behind him knows what he's done.
I fucking love watching sunsets through screens.
You go girls! Trish is my beautiful decoy.